Diving offers great health benefits. Besides being an excellent leisure and pass-time activity, it has been proven to have therapeutic effects on the body and mind of divers.
Since we set in motion the PETER Diving project, development of the PETER Handi initiative was undertaken. Its goal is to bring diving nearer to people with some form of disability and to thereby foster friendly and inclusive leisure.
Several associations have already co-operated with us on activity days for incentivising the practice of diving among those who have a physical impairment but who need not as a result of this handicap, forego the enjoyment of a diving adventure. After revelling in the experience, these have all endorsed the functionality of the PETER Diving patent for adapted diving.
The structure of PETER Diving System enables one to dive without the burden of weighty compressed air tanks and this makes for freedom of movement that is exponentially multiplied, meaning this is an excellent system for the practice of diving.
Our endeavour toward this light and compact system has earned recognition by the International Disabled Divers Association (IDDA), which has since the year 2017 taken its members and guests out on dives with PETER Diving System, thereby further attesting to the potential of PETER Diving as a diving system for individuals with limited mobility.
We have complete confidence in the therapeutic value and potential of performing a dive, feeling the benefits of a hyperbaric setting. It is an activity that relieves stress, favours the circulation system and increases physical performance. Among the advantages of diving we also find the improvement of motor skills and musculoskeletal movement, as well as a strengthening of the diver's muscles.
PETER Diving System, in letting the air tanks float on the surface, facilitates the mobility of divers and promotes their feeling more free and enjoying all of the therapeutic benefits of a diving session. Gravity subsides while diving and what follows is a sensation of freedom that is especially thrilling for those most challenged with movement on dry land.
Divers with a physical handicap can enjoy the experience of safe diving at various PETER Points around the planet. This modality of adapted diving is already available in Mallorca, Costa Brava, Lanzarote, Cozumel, Jamaica, Maldives… meaning that the option of enjoying an underwater experience that is safe and more dynamic, is now nearer-by than you would think.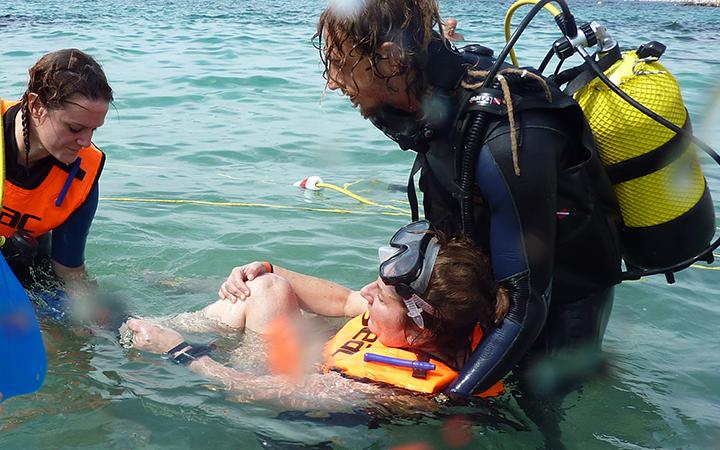 The PETER Handi program aims to bring diving nearer to people with some form of disability and to there by foster friendly and inclusive leisure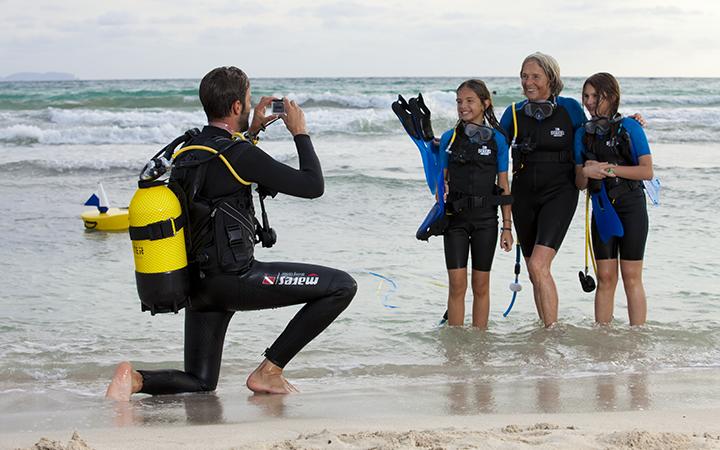 The structure of PETER Diving System enables to dive without the burden of weighty compressed air tanks and this makes for freedom of movement that is exponentially multiplied